Posted On: Wednesday 24th of May 2017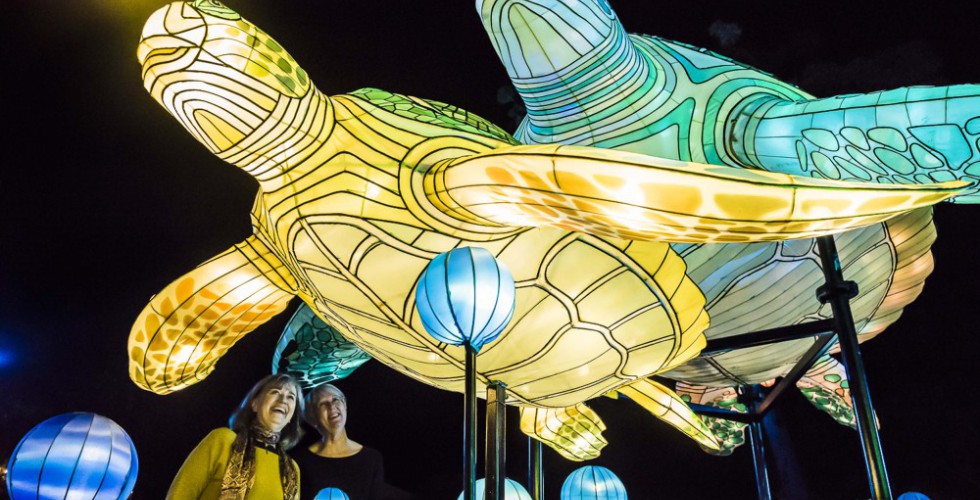 If you are in Sydney it is highly recommended you make time with friends and family to experience this wonderland of large-scale lighting sculptures, cutting edge contemporary music programs, or thought provoking idea sessions. Whilst there are hundreds of things to see and do there is no need to feel overwhelmed as we have tips to help you plan your night out.
Download the Vivid Sydney App - and map out your night. Or visit the website www.vividsydney.com
Get in early - Monday, Tuesday's and early evenings are the best times for the smallest crowds. Lights are on from 5.30p.m at Taronga Zoo and Chatswood, whilst everywhere else it starts at 6pm.
Eat out - You will be spoilt for choice at nearly every precinct, so see the deals on offer at the Vivid website. Some anticipated favourite food hotspots will be Martin Place, Barangaroo, The Royal Botanic Gardens and Chatswood.
Leave your car - With so many people experiencing the festival and all precincts close to public transport, it is best to just catch that train, bus or ferry.
Orientate yourself - If you need greater clarity on where you are and where to go next... Check out one of the VFX made street directional light boxes we installed around the city to help guide you!