Posted On: Monday 31st of July 2017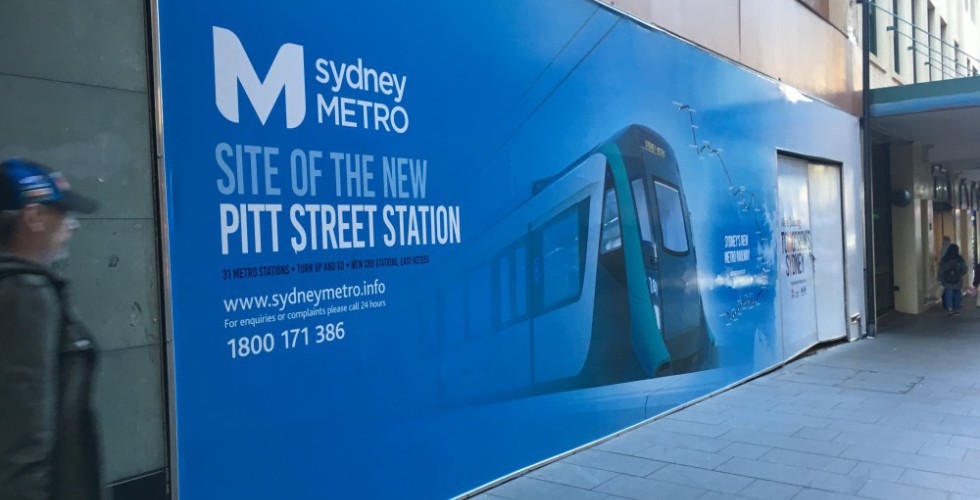 With a budget of $40+ million for the next few years, the government department, Transport for NSW, is overseeing the largest transport infrastructure program in Australia. Two significant major projects are the new Sydney Metro stations and railway station upgrades. As construction work is taking place, VFX Print Group have created hoardings to seal off restricted areas and provide commuter information.
When the Sydney Metro stations are complete there will be an estimated 40,000 customers per hour using the railway service. The new city stations of Pitt Street, Barangaroo, Martin Place, and Central are expected to have the most usage. Our specialist team developed the bespoke hoarding around the entrance of the new Pitt Street Station which will operate 20 metres below ground level.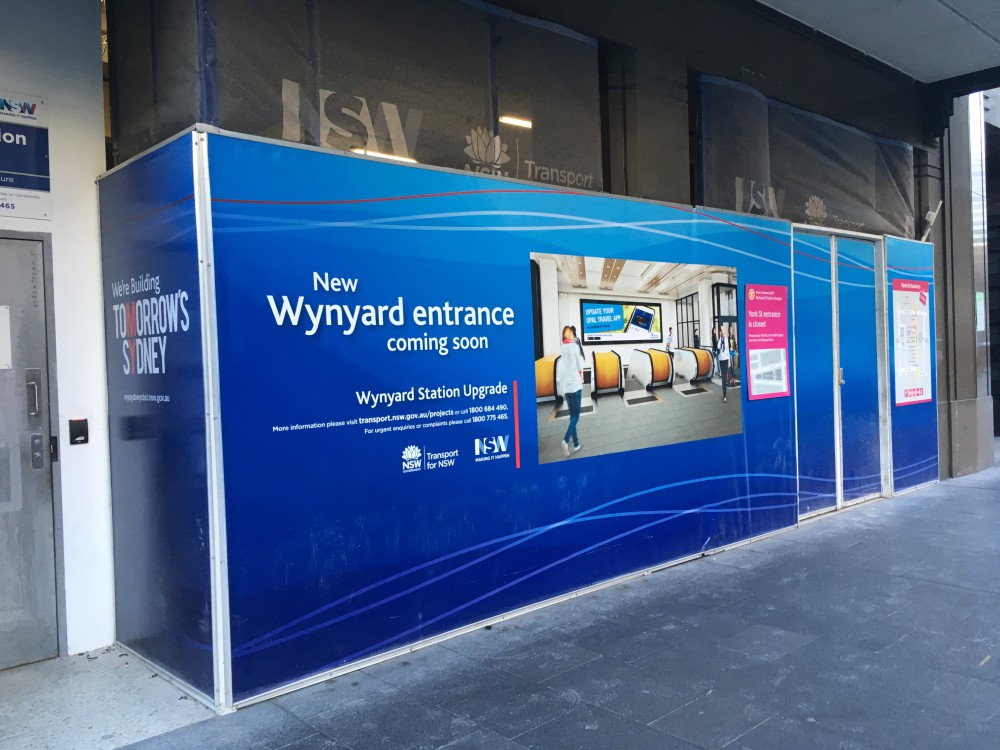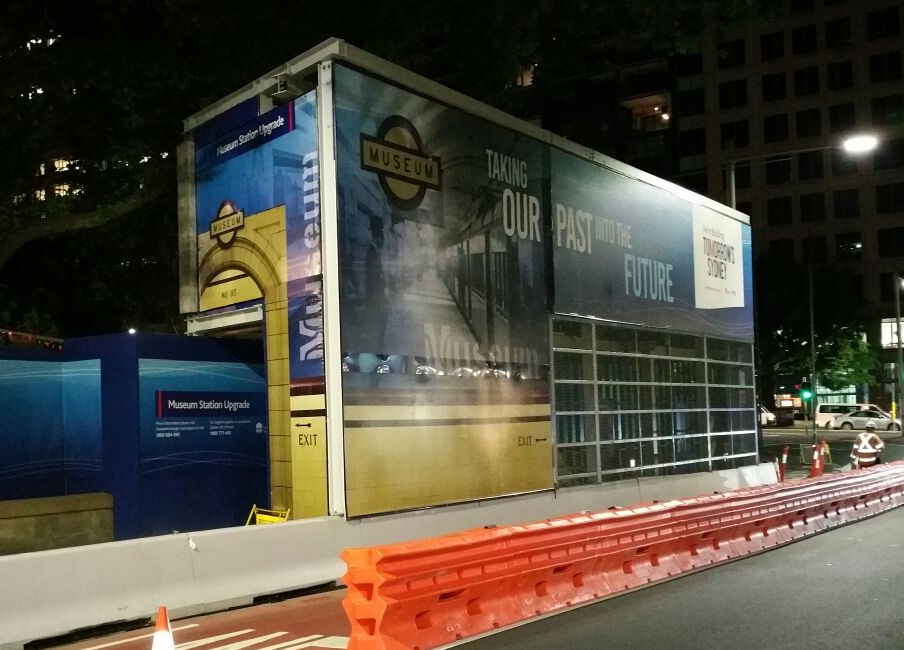 Walking through the city in Sydney there are improvements and upgrades to our public transport occurring everywhere. Wynyard Station and Martin Place Station are two hubs we have been involved with as they have been undergoing a significant transformation as major retail and transport thoroughfares. The VFX Print Group team have been proud to work with government departments to produce the signage and hoardings required at these major junctions.