Posted On: Wednesday 24th of May 2017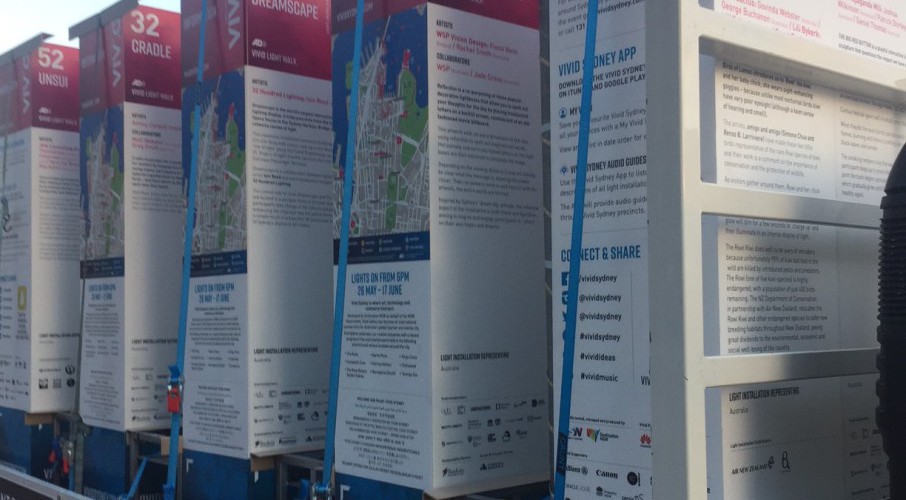 Since 2014, VFX Print Group has been a supplier to Vivid Sydney. However this time, we were privileged to win the tender for Lightbox Management which covered the print creation and installation of all street directional light boxes around the city. Why are these light boxes important? Because there are over 2.5 million people who come to experience this festival and these light boxes are key in optimising attendee experience. They play a critical role in the execution of the festival.
This has been a mammoth task for VFX Print Group, with an extremely short time-frame of only one week printing and delivering 344 translucent decals for 86 acrylic lightbox units. Expertly installing them around the CBD, The Rocks, Chatswood, Taronga Zoo and Sydney Airport.
To execute this project we needed to closely liaise with a vast array of groups from government landowners to event companies. This was to ensure that power was available to each LED lightbox and installation was seamless. An enormous task of coordination, project management and delivery, but one we have all thoroughly enjoyed working on. We can't wait to experience it live!